Electrical power distribution is one of every factory's most important, indispensable segments. Only quality and stable power supply system enables the smooth functioning of the plant.
To provide its clients with the energy distribution adjusted to the complete automation system, Montelektro offers LV&MV distribution as a separate service or within the turnkey project. We use equipment produced by ABB, Schneider Electric, and Siemens, but we can also use any other brand upon the client's request. We are specialized in the integration of customized various manufacturers'  solutions.
Our services in the field of power distribution include:
Consulting services for the selection of the optimal solution
Design and engineering
Complete documentation
Purchasing/making/customization of the equipment
Delivery of the equipment
installation of the equipment
Protection functions setting, testing, and commissioning
Training of the personnel
Overview of reference projects by different activities: 
LV Distribution panels 
Production of distribution panels (Rittal enclosures, main equipment ABB, Siemens, Schneider) or delivery of standard solutions of the same manufacturers (ABB – MNS, Siemens – SIVACON, Schneider – Okken).)
Replacement of old LV distribution panels with new ones and reconnection of all cables, with minimal downtime.
MV switchgears
MV cables – installation and making of cable terminations
Delivery and installation of various types of MV switchgears
Transformers 
Delivery and installation of dry type and oil type of distribution transformers.
LV PFC
Production and installation of LV power factor correction (PFC) units. Integrated in LV distribution panels or as a separate solution.
Containerized substations
Design and production of containerized substations, totally customized to a certain application.
Integration of specialized solutions of various manufacturers
Delivery of specialized solutions like uninterruptable power supply (UPS) units. Engineering services and complete integration including all associated systems.
The pictures above show an example of integration of dynamic UPS systems (D-UPS, flywheel technology).The system is installed in a factory with very unreliable public grid. Enables uninterrupted operation during power cuts, until diesel gensets are started and synchronized.
Testing and measuring 
In selecting convenient equipment Montelektro performs power supply quality measurements according to EN50160. During implementation of each project related to power distribution, we make all the necessary testing, measuring, validation and thermo-vision recordings.
Cabinet replacement - old
Cabinet replacement - new
Cabinet replacement - new
Cabinet replacement - old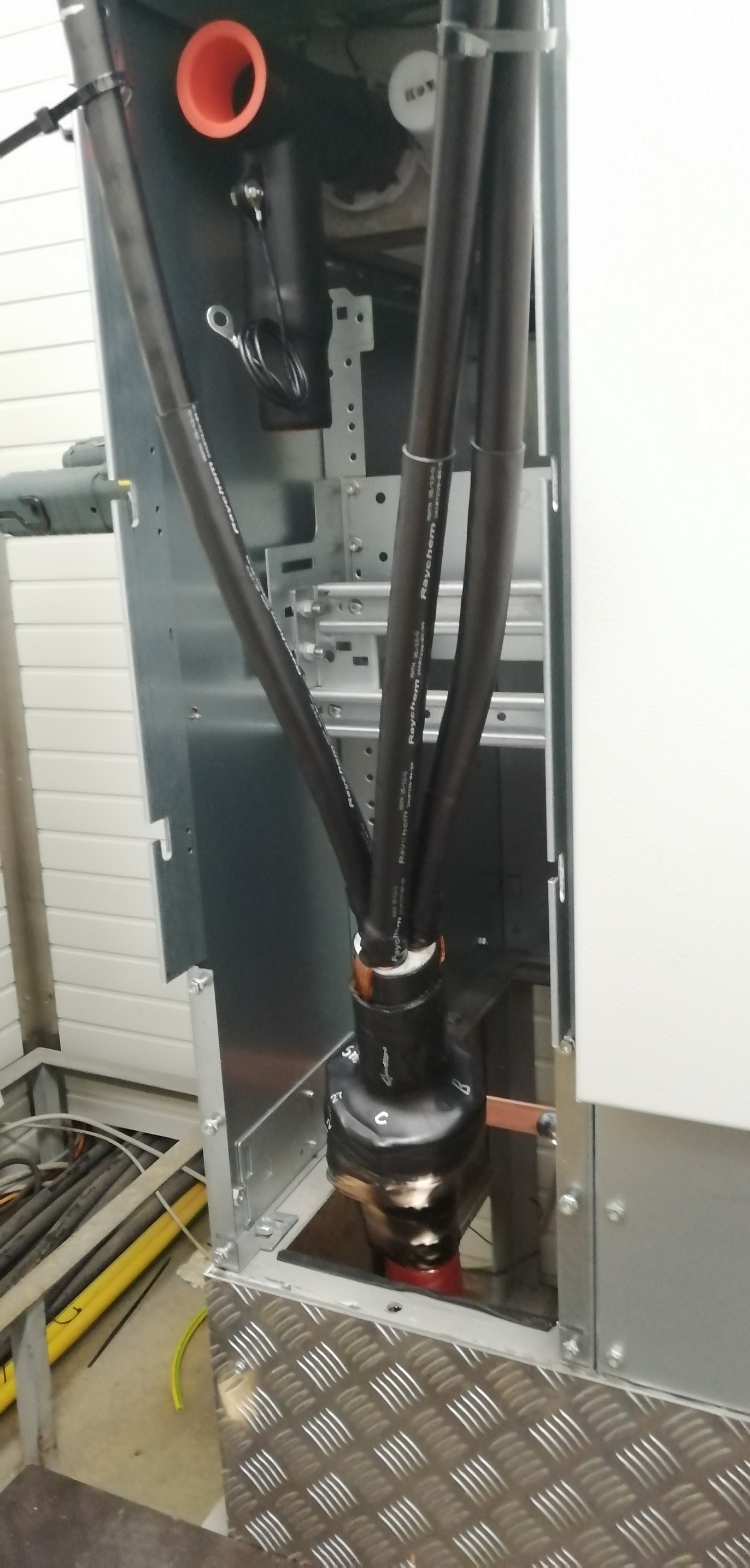 MV cables - installation and making of cable terminations
MV cables - installation and making of cable terminations
Containerized substations
Containerized substations
Integration of specialized solutions of various manufacturers
Integration of specialized solutions of various manufacturers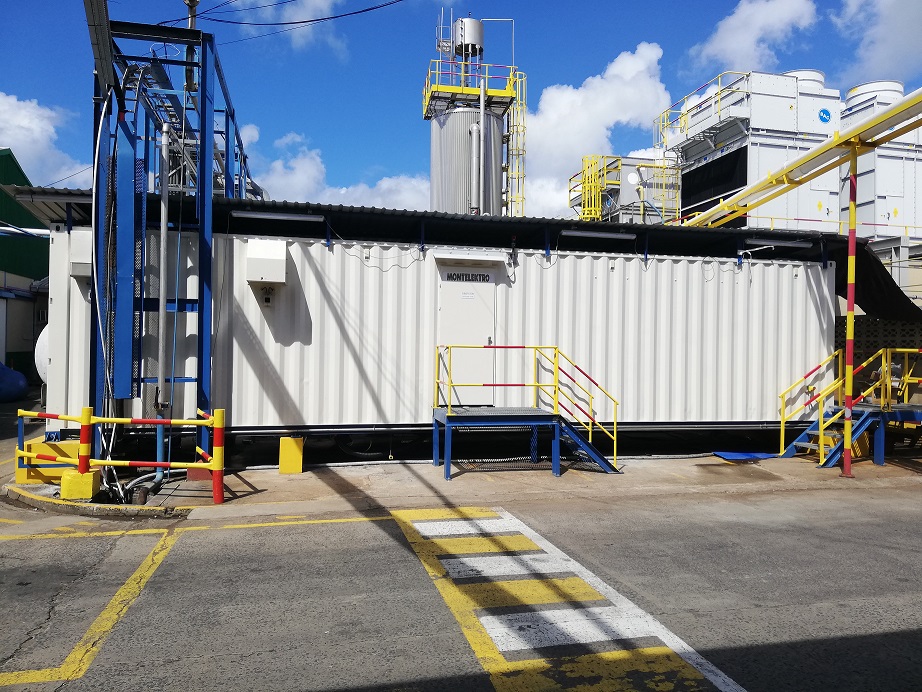 Substations-Containerized
Substations-Containerized